Events
Host Your Next Event at The Walper Hotel
Strategic planning, teaching, learning and networking…they all get an infusion of energy at The Walper Hotel. Since 1893, we've been Kitchener's centre for commerce and trade — a premier downtown setting for meetings and dealmaking, for shop talk and goal setting. Following our sweeping transformation in 2016, the Walper Hotel is once again the epitome of style and sophistication, with service unmatched in Waterloo Region. Meetings, Corporate events, and all manner of functions in between like executive retreats or week-long conferences are our specialty.
PLAN AN EVENT
Getting down to details doesn't need to be dull. Our unique venues in Kitchener-Waterloo set the stage for inspiring events and creative conversations.
At our boutique hotel, you'll find 8,000 square feet of newly refurbished space that seamlessly blends our historic architecture and ambience with every audiovisual gadget necessary for crystal clear presentations, videoconferencing and more.
Your dedicated Events Coordinator will help you choose the perfect room, then see to outfitting it with anything and everything you need. Enticing chef inspired meals and meeting breaks are planned by your Event Coordinator to arrive hot, fresh and precisely on time.
Your guests will find the best of downtown Kitchener at their doorstep, with shopping, attractions, restaurants and nightlife close at hand, perfect for unwinding after a productive and inspiring day together.
FEATURES
8,000 square feet of newly renovated event space
Dedicated Catering and Events Coordinator from start to finish
High-speed wired and wireless internet in all rooms
Customized meeting packages available
Deliciously unique and fully customizable breakfast, lunch and dinner menus, meeting breaks, and plated meals
Planning for off-site group outings, recreational activities or team building activities
Group rates for event attendees staying at the hotel
Flip through our lookbook!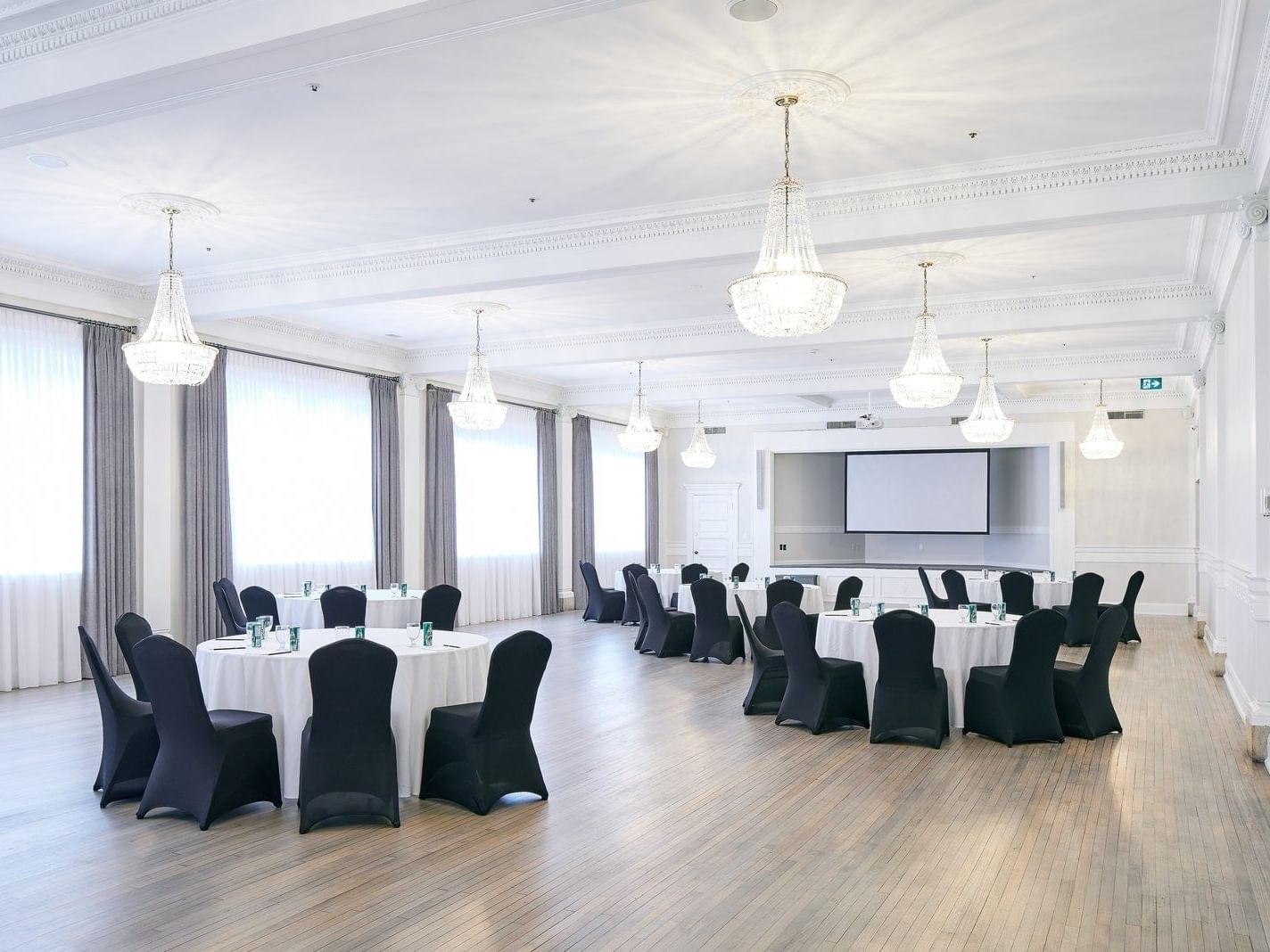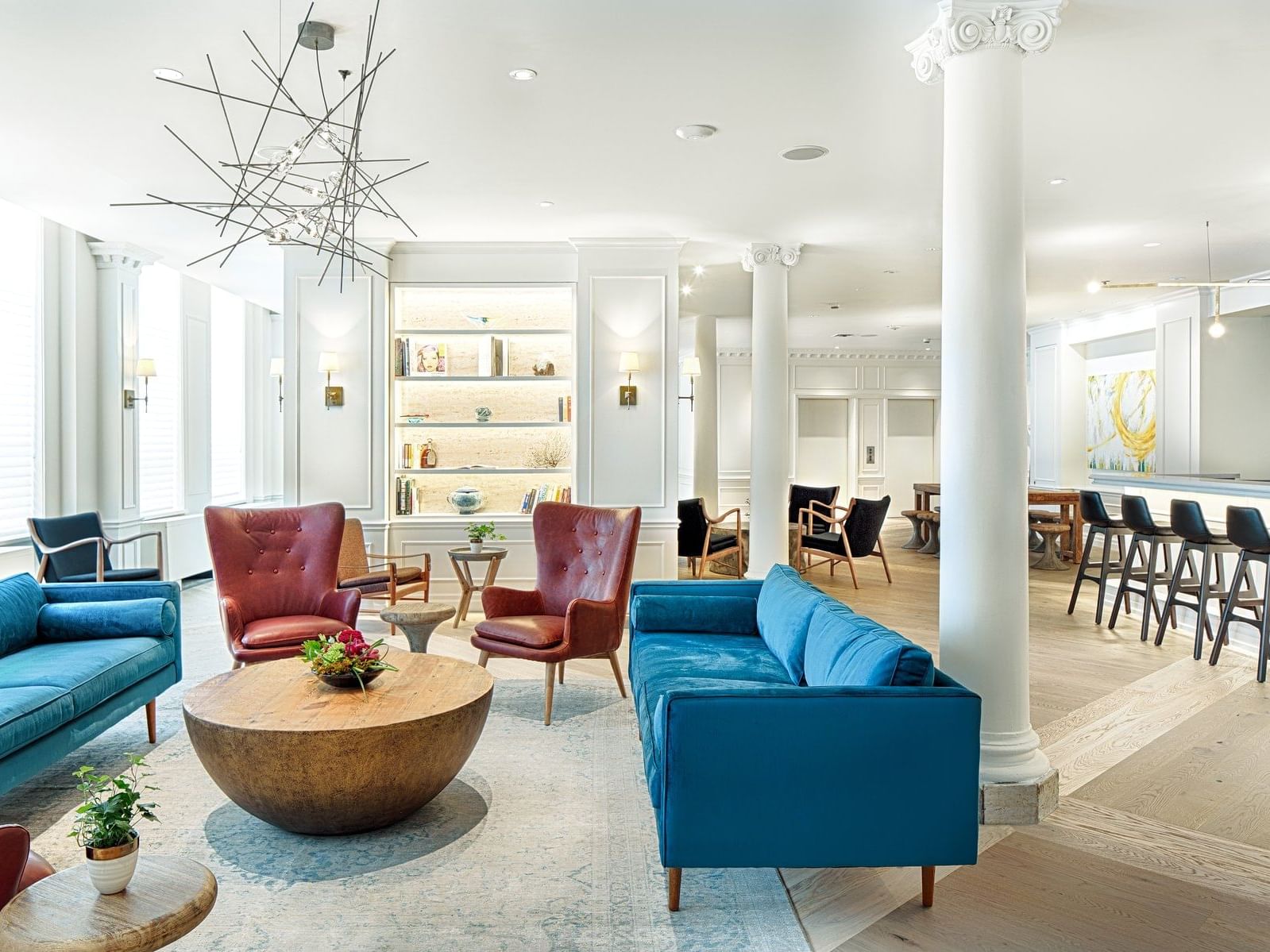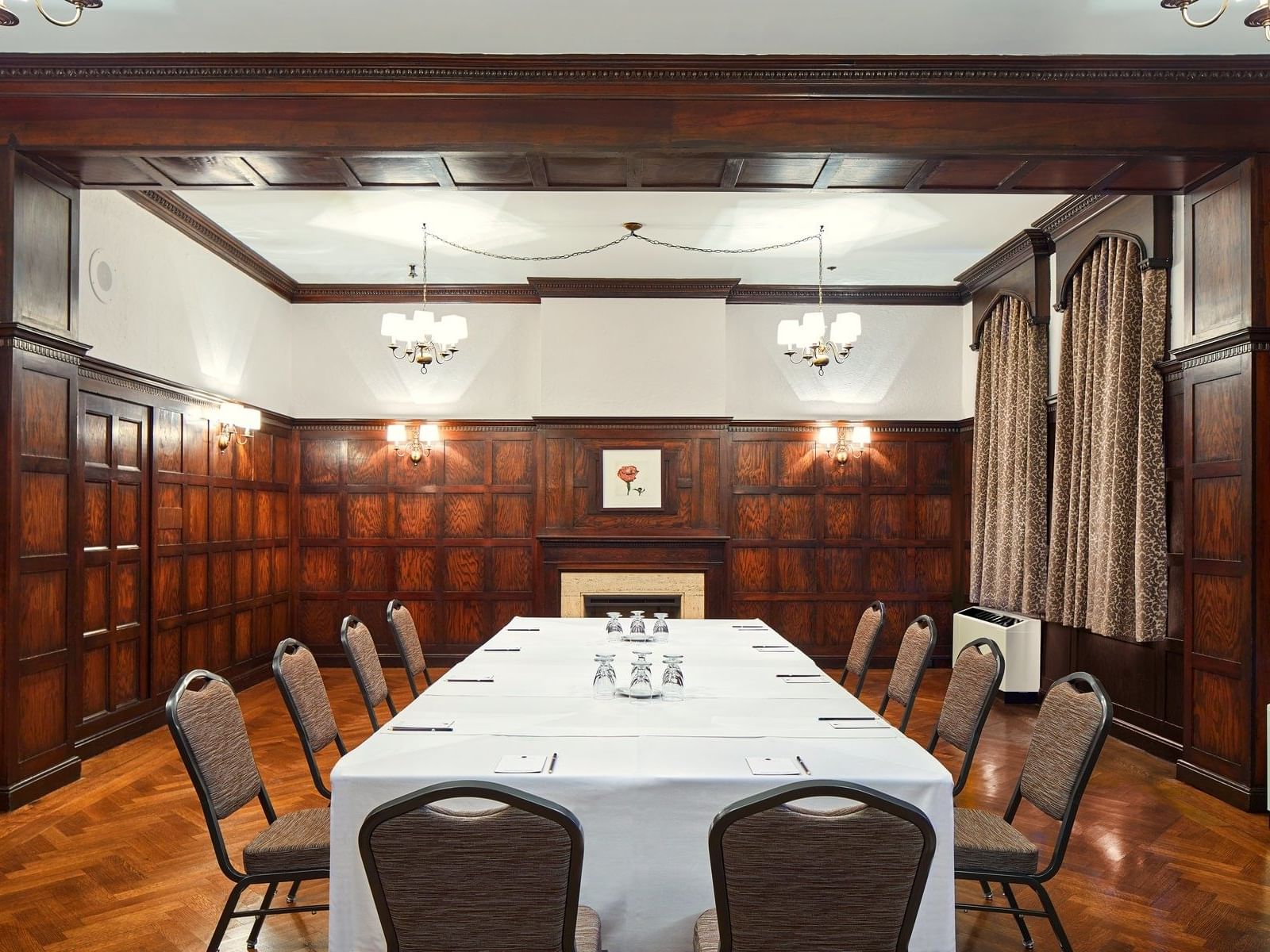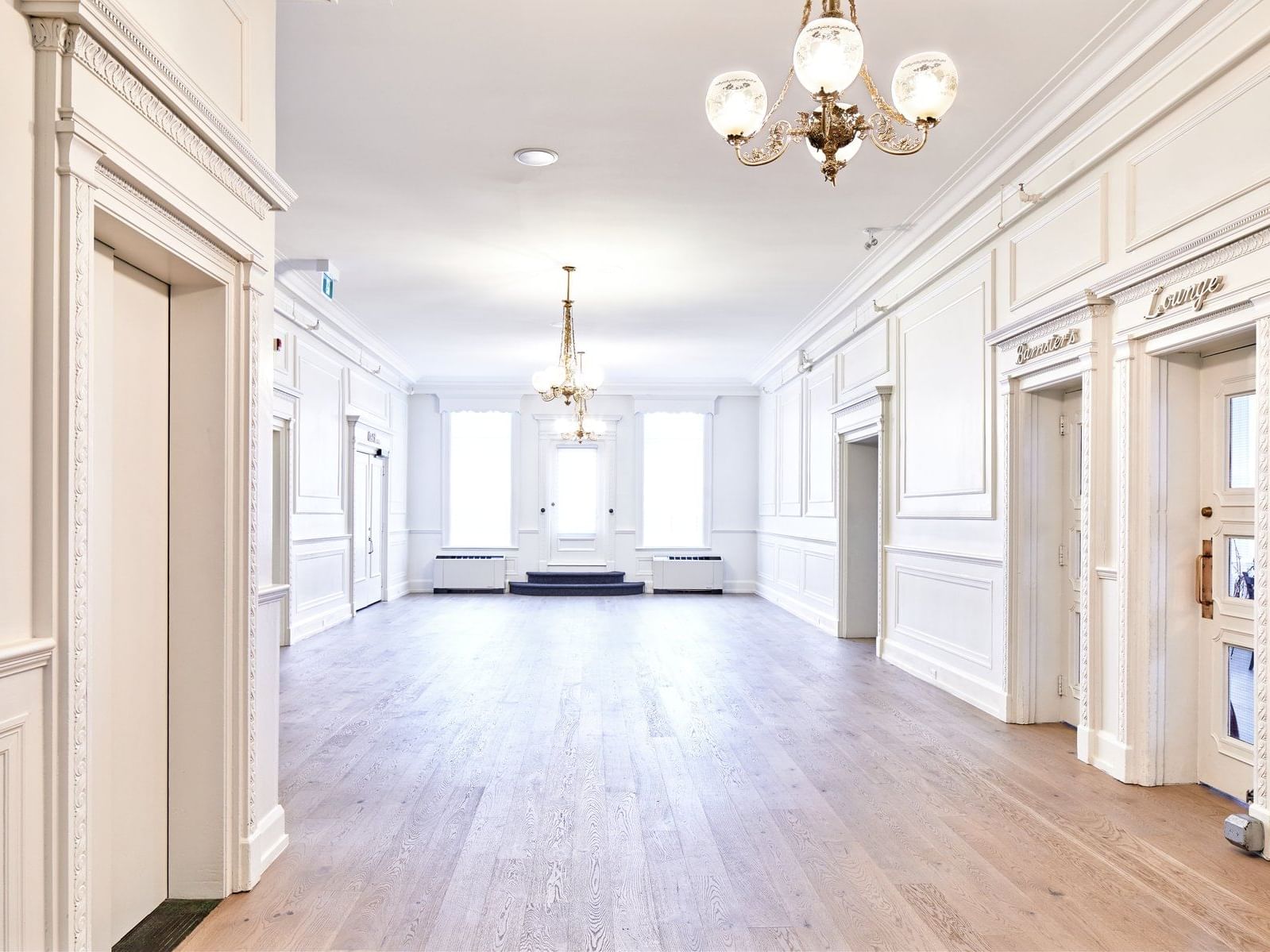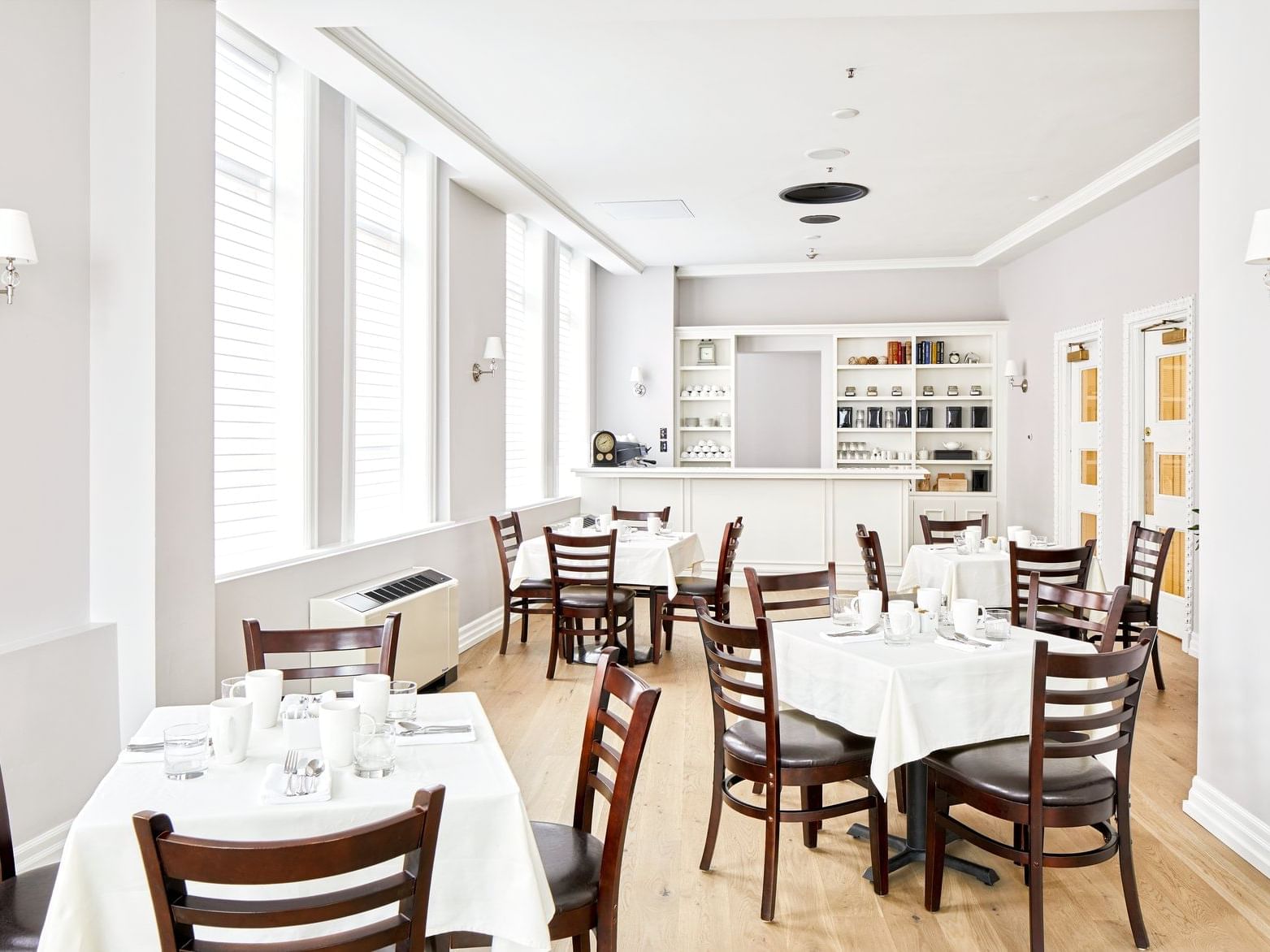 EVENT ROOMS
Our meeting rooms are filled with historic character, natural light and comfortable, contemporary furnishings. We have state-of-the-art audio visual equipment, and most importantly, our rooms come stocked with extremely helpful and delightful staff.
For convenience and versatility in meeting rooms, Waterloo-based Walper Hotel really delivers. Having all of its 8,000 square feet of meeting space located on one floor makes holding conventions here truly accessible.
Beyond the modern amenities, sophisticated dining, exquisite accommodations, and selection of meeting room facilities, The Walper Hotel is also ideally situated in the heart of Kitchener's oldest neighbourhood, granting your attendees access to a myriad of entertainment options, restaurants, and other attractions. Our Events Coordinator can work with you to ensure that all the finer details are taken care of. Meeting rooms, Waterloo & Kitchener team building activities and tours and special tourist packages are all available. We also offer custom catering options, from coffee breaks to buffets, and packages that can be tailored to your exact needs.